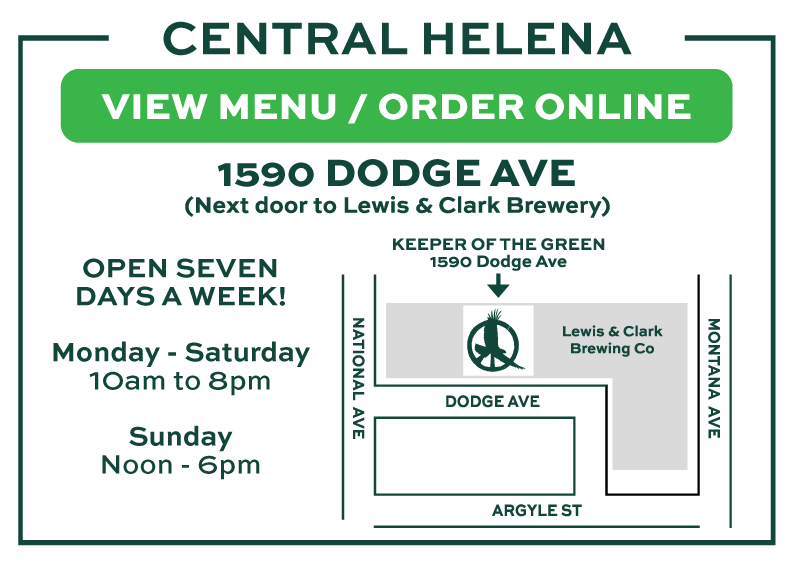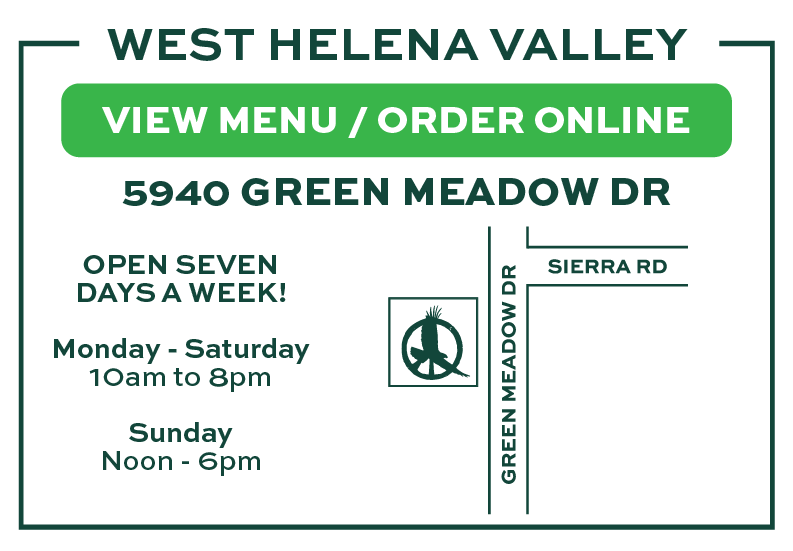 Why choose Keeper of the Green?
Plain and simple: get the highest quality flower, concentrates, pre-rolled cones, tinctures, and edibles direct from our dispensary in Helena, Montana. Grown by an expert horticulturist in a pristine indoor facility, Keeper of the Green harvests small batches of award-winning strains, carefully hand-trimmed and cured to perfection for optimal "smokeability", to provide you with consistently incredible bud. Our delicious infused edibles are baked fresh from scratch, and our concentrates are made by hand using no harmful additives. Visit our dispensaries or check out our online menu and place your order for pickup.

Visit our Dispensaries

Hours
Monday – Saturday: 10am to 8pm
Sunday: 12pm to 6pm

Hours
Monday – Saturday: 10am to 8pm
Sunday: 12pm to 6pm
Recreational sales now available in Montana!
Want to join the Montana Medical Marijuana Program?
We can help!
Testimonials from our Patients
"Mac" from Helena, MT
Keeper of the Green is knowledgeable, informative, accommodating and truly cares about his patients' health needs. After suffering from severe fibromyalgia pain for many years with reduced effectiveness of pain medications, Keeper of the Green suggested a course of action tailored to my needs. Using the products he designed has allowed me to reduce my use of pain medications. I am now able to control my pain and actually feel better. I am not cured but life is getting better. Thank you, Keeper of the Green.
"V" from Helena, MT
I came to Keeper of the Green's dispensary for help with pain management and trouble sleeping. During my consultation, we went through my issues and the Keeper recommended specific strains of MMJ that would address pain during the day (without making me tired), and a nighttime flower for use as a sleep aid. I've been so pleased with the results! The service is so friendly and made it very easy to become a cardholder. I highly recommend Keeper of the Green!