December 2020
Strain of the Month:
Old Skool
Plus, The Return of Jack Herer, White Widow & Candyland!
Our Strain of the Month for December 2020 is Old Skool! Also popularly known as Girl Scout Cookies, this classic Hybrid relieves pain with a relaxing body buzz. A family-favorite of Keeper of the Green!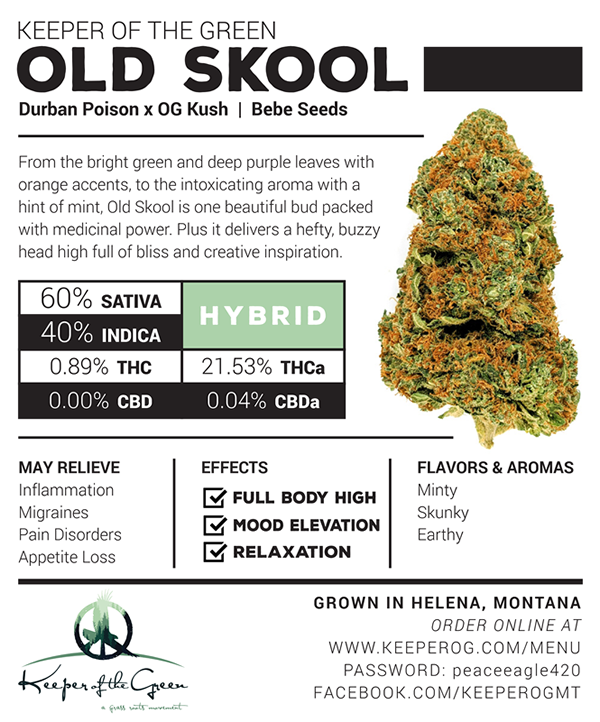 Ring the bell – it's time for Old Skool!
Popular Strains Back in Stock!
The wait is over – our latest harvests of Jack Herer, White Widow, and Candyland are now in stock and ready for you. Don't delay – place your order today! 🙂
Keeper of the Green is open 7 days a week, offering convenient online ordering with curbside pickup or delivery.
Ready to order? Head over to our online menu!