And check out our new packaging and flower display in the dispensary!
Our Strain of the Month for February 2021 is Vanilla Fire! The weather outside is frosty and so are these nugs! Vanilla Fire is perfect for chilling out, watching a movie or reading a book by the fire. With weather this cold, where else would you want to be?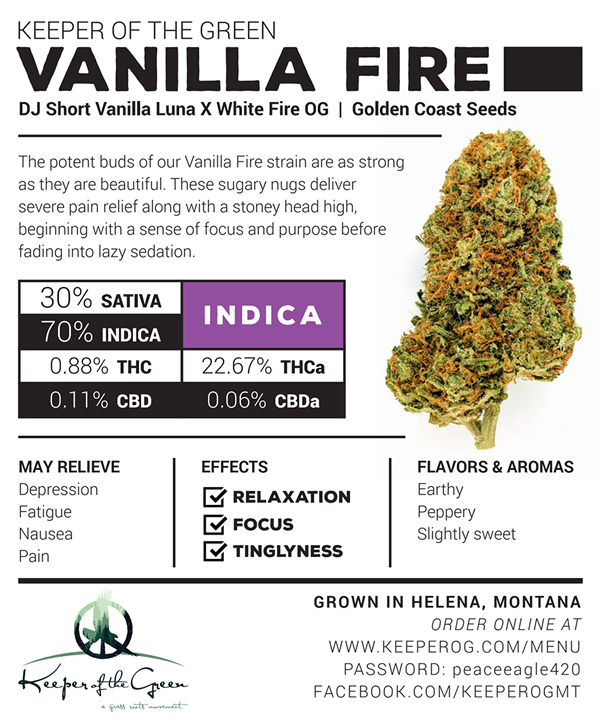 New Packaging and Flower Display at Keeper of the Green
We are thrilled to debut our new packaging and bud display case at the dispensary! Come and check out our fresh new look – open 9am to 11pm every day.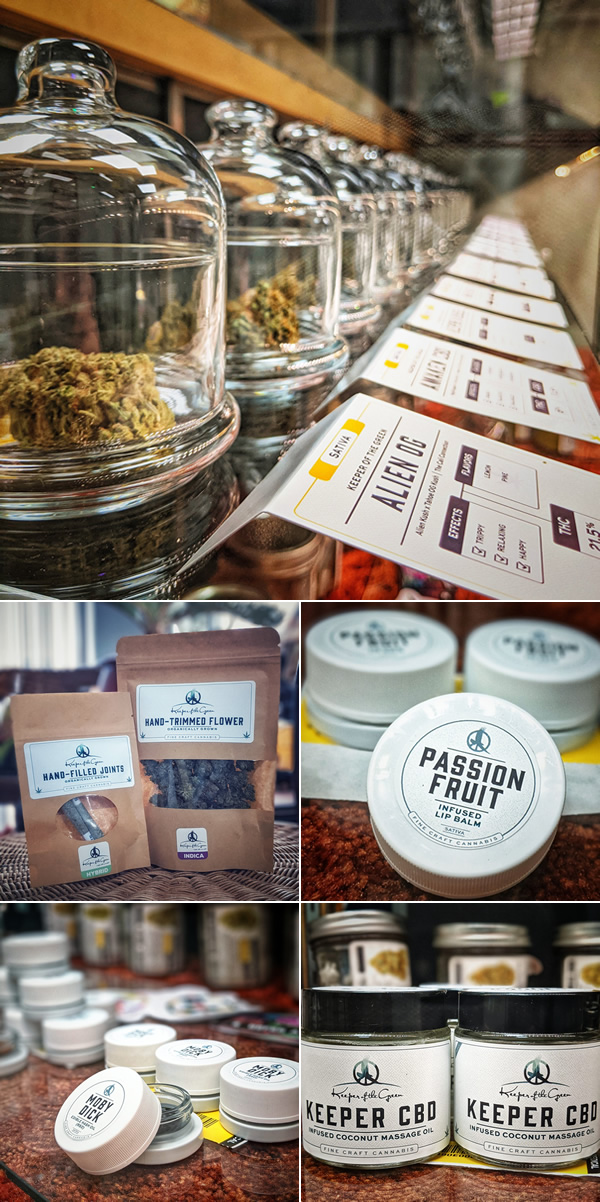 Keeper of the Green is open 7 days a week, offering convenient online ordering with curbside pickup or delivery.
Ready to order? Head over to our online menu!