October Strain of the Month:
Keeper Diesel
Keeper of the Green is excited to introduce our Strain of the Month! Our first choice is Keeper Diesel – a strong and tasty Sativa. Our latest batch of Keeper Diesel just arrived back from testing at a solid 25.3% Total Cannabinoids, and delivers a long-lasting dose of positive vibes.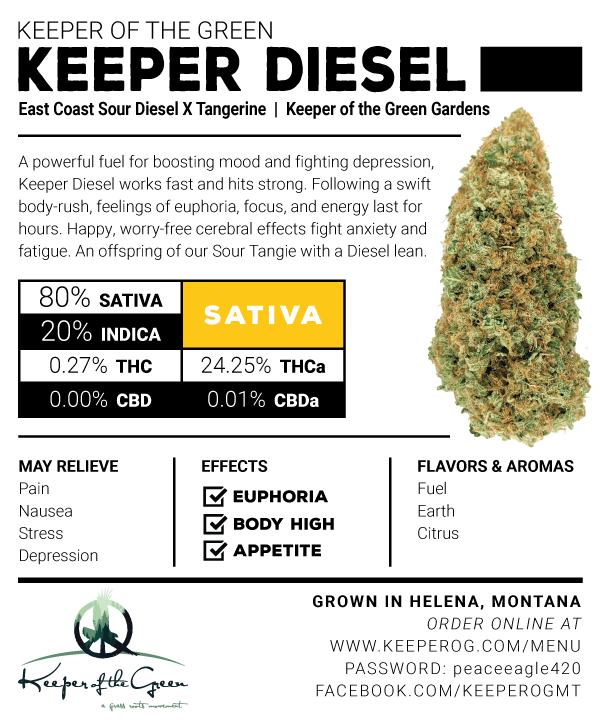 Keeper Diesel is now in stock and waiting for you!
American Pie Tincture Now Available
Our new American Pie Tincture is one of our strongest yet. Enjoy with a glass of your favorite juice for an uplifting treat!
American Pie (Sativa)
19.03mg THC per ml
1oz Bottle – $80
½oz Bottle – $40
Keeper of the Green is open 7 days a week, offering convenient online ordering with curbside pickup or delivery.
Ready to order? Head over to our online menu!