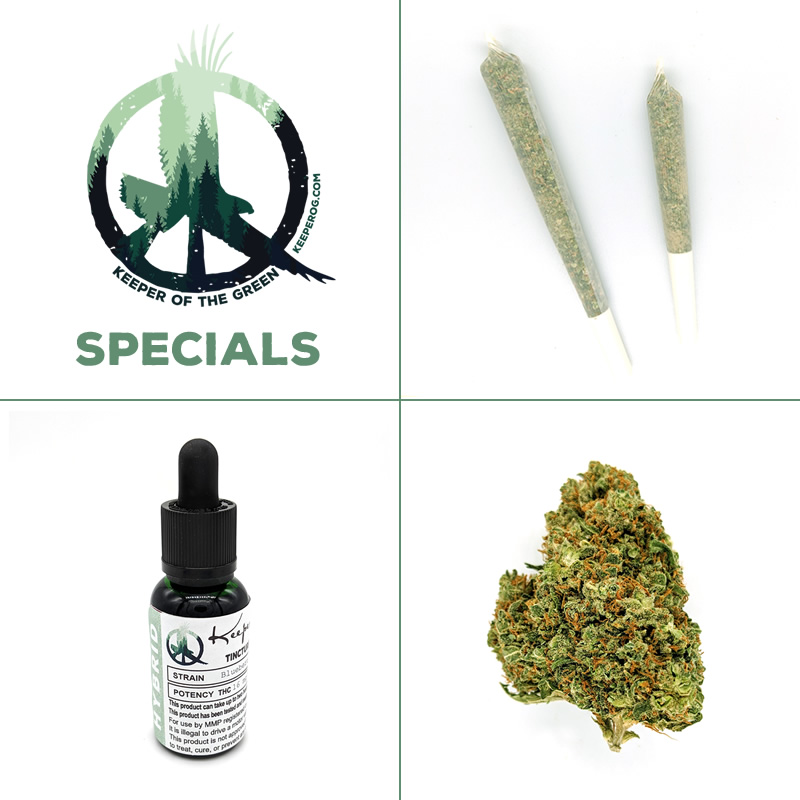 Keeper of the Green now offers weekly specials and product discounts!
Our current specials:
Reefer Madness Mondays
FREE Marijuana Cigarette (Joint) with any purchase!
Tincture Tuesdays
FREE Tincture Shot with any purchase!
Kryptonite Flower Sale
Save $50 per ounce every day for a limited time – only $200/oz
$50 referral credit
Refer a new patient and receive $50 credit for Keeper of the Green products!
We'll be adding new specials from time to time so keep an eye on our Online Menu and Keeper's Notes.