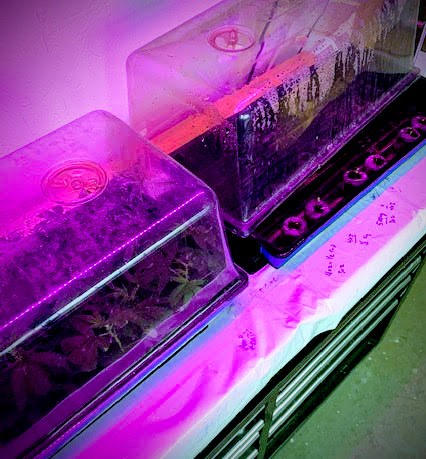 An update on our upcoming new strains: six out of six new seeds are off to a solid start. Within 48 hours, all germinated. The photo above shows our seed starting and clone area basking in LED lights.
The three new strains:
Jack Herer – a classic hybrid, 60% Sativa dominant 
White Widow – a classic, fast-flowering 80% Indica
UK Cheese x Cheese reversed – 100% Indica 

Our projected for sale date is in 27 weeks, around August 23rd, 2020.