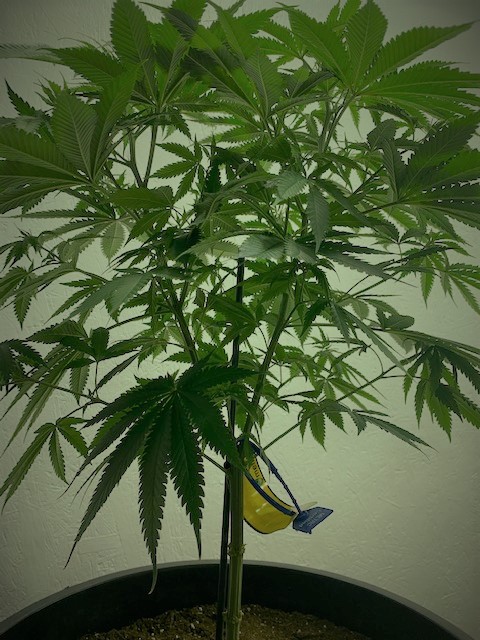 Another surprise is in the works at Keeper of the Green: In an effort to strengthen our Indica selection, we started a few new babies. The strain is Cheese x Cheese reversed, which is touted as a 100% pure Indica! Time will tell if this specimen works its way to the flower room. One out of two germinated plants survived and it has been teasing me with its abilities.   
Call it an anomaly? I prefer to think magical, a special gift from the Cannabis Gods. It just took off, showing good upright branching, properly spaced internodes, and at 10" it naturally split into two marvelous side branches, with each showing wonderful growth habits. Manipulating growth by topping and pruning is a common practice in cannabis horticulture, but to see it happen naturally all on its own is a rare treat. I continue to be entertained daily by its presence in the garden and can't wait to see if any future offspring exhibit similar tendencies. That truly would be magical.
My goal for this wonderful "Cheese" is to provide patients with a 100% Indica strain that has heavy relaxation and deep pain relieving properties.   
ETA on this strain is 10 weeks, so stay tuned for an official announcement when it is ready to go.